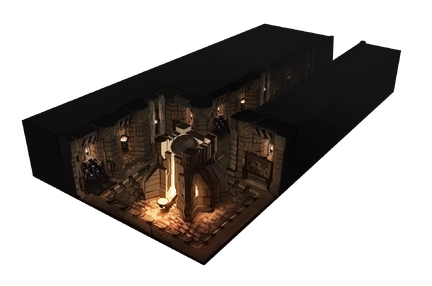 With the arcane power of the Garrison your nearby walls, units, and defenses will passively regenerate health and enjoy increased resistance to damage. Additionally, units tasked to the Garrison will patrol around the area. The Garrison will also entice the mighty Augre to join your ranks. It will revealing fog of war and protecting nearby traps and walls with its Bastion Aura, which will grant them increased damage resistance and health regeneration.
The Garrison is one of the rooms available within the Vein of Sloth.
Ad blocker interference detected!
Wikia is a free-to-use site that makes money from advertising. We have a modified experience for viewers using ad blockers

Wikia is not accessible if you've made further modifications. Remove the custom ad blocker rule(s) and the page will load as expected.