With proper use of the Garrison your dungeon can become an impregnable fortress — safe from all who dare enter your black-hearted halls.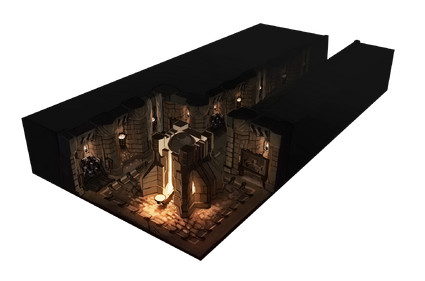 With the arcane power of the Garrison your nearby walls, units, and defenses will passively regenerate health and enjoy increased resistance to damage. Additionally, units tasked to the Garrison will patrol around the area. The Garrison will also entice the mighty Augre to join your ranks. It will revealing fog of war and protecting nearby traps and walls with its Bastion Aura, which will grant them increased damage resistance and health regeneration.
The Garrison is one of the rooms available within the Vein of Sloth.